GROUP TOURS


Southern West Virginia's rich history is shared with your group through the performances and step-on guide services of WV Enterprises. We can serve your group tour in several ways. First, we can provide a step-on guide for your group, who will lead your bus group with a lively and entertaining tour. Second, we can present a performance of Appalachian culture at your hotel or at Tamarack or other sites. Finally, we can serve as a receptive operator, making all of your plans and arrangements. Please feel free to call or email us using the contact information on the left of the page. We'll work with you to create a memorable visit to the mountains of West Virginia.

Performances of West Virginia History:

Karen Vuranch's performances celebrate the rich history of West Virginia. Karen is well-known in West Virginia and the US as a storyteller, telling Appalachian tales and the stories of women in history. Her performances bring West Virginia history to life for groups visiting the state and Karen often includes area musicians in her engaging performances. Here are some of the programs that Karen can present to group tours:





Karen Vuranch as Hallie Marie in Coal Camp Memories

Coal Camp Memories - Vuranch's recreation of the West Virginia coal fields has been highly praised. The play chronicles the life of a coal miner's wife. From a spunky ten-year-old, to a demure teenager, to a young wife, to an old woman wise with years, Vuranch completes the aging process in front of the audience. During the scene changes, musicians play traditional Appalachian music. The play is both poignant and humorous and a perfect way to compliment a trip to the Beckley Exhibition Coal Mine.





Karen Vuranch recreates the passion of Mother Jones.

Mother Jones - A fiery and passionate orator, Mother Jones traveled throughout the US organizing for the UMWA in the early days of coal mining. Karen's lively presentation of this Irish born activist leaves audiences with a personal understanding of how it felt to sit in a union hall and listen to the fervent Mother Jones. This program would also work well with a tour of the Beckley Exhibition Coal Mine.

Mary Draper Ingles - Mary was captured by Shawnee Indians in 1755 and taken to what is now Ohio. She escaped and walked home to freedom. Her arduous journey through the New River Gorge vividly brings the frontier to life. Groups touring the New River Gorge area will be especially interested in this presentation.





Karen Vuranch as writer and humanitarian Pearl S. Buck

Pearl S. Buck - Born in West Virginia and the author of The Good Earth, Pearl S. Buck grew up in China with her missionary parents. In her lifetime, she was the only woman to receive both the Pulitzer Prize and the Nobel Prize for Literature. Pearl Buck's Birthplace is now a museum and open to the public from April to October. This performance is ideal for groups visiting the Pearl S. Buck Birthplace, Snowshoe or Cass Scenic Railway area.

Appalachian Stories and Songs - An evening of traditional stories and songs can bring a magical end to a day spent touring the West Virginia mountains. Karen can come on her own to entertain your group or bring a musician or two with her to round out the program.

Homefront - This one hour play tells the story of American women in WWII. Based on oral history, Karen brings to life the story of one family and their patriotic efforts to support America at war.



Step-on Guides: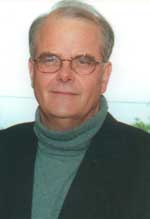 Gene Worthington serves as one of WV Enterprises' step-on guides.

The mountains of West Virginia are steeped in history. One way to understand the cultural history of the state is to have step-on guide escort your group. WV Enterprises provides experienced guides for the Southern West Virginia and New River region, including Beckley, Fayetteville, Hinton and Lewisburg. Our guides are familiar with the history of the region and tell the story of West Virginia in an engaging and entertaining way. We offer half and full day escorted tours and will work with your itinerary or help you plan your schedule. Receptive Services:

WV Enterprises will also be glad to serve as a receptive operator, coordinating all the details of your trip. After discussing your group's interests and needs, we will plan your itinerary and visit to Southern West Virginia. Your visit can be a half-day, full day or multi-day trip. We will provide a flat rate for each person on your tour that can include all or part of the attractions, food and lodging that your group will need. We are certainly able to be flexible to suit your needs and we are knowledgable of the region and the services available. WV Enterprises will be delighted to help your group make the most of their visit to Southern West Virginia.



Sample Itinerary:
Meet Guide at your hotel
Beckley Exhibition Coal Mine
Lunch at Smokey's Restaurant overlooking the New River Gorge
National Park Service Canyon Rim Visitor Center and New River Gorge overlook
Hawk's Nest State Park jet boat ride
Blue Smoke Salsa
Tour of Historic Fayetteville
Tamarack Arts and Crafts Center
Dinner at Tamarack, food provided by The Greenbrier
Coal Camp Memories in the Tamarack auditorium
New Special Group Packages:

Journey Through the Coal Fields – Coal mining has been an important part of the culture of West Virginia for many years. In the early part of the century, coal miners and their families lived in coal camps, communities isolated in the mountains where coal was king. Coal mining has changed today, but its rich legacy lives on in Southern West Virginia. As you Journey Through the Coal Fields, you will experience the culture, the cuisine and community of the early days of Appalachia. Along your journey, you will have the opportunity to visit historic coal towns, eat a coal miner's lunch, hear a concert of Appalachian gospel music and much more. Click on this link for more information – Journey Through the Coal Fields